Welcome to Axon Nova TEFL Courses!
Axon Nova is a premier teacher training institution committed to delivering high-quality, practical TEFL courses. Our participants cultivate their teaching skills through a blend of morning input sessions and afternoon teaching practices.
The reputation of Axon Nova and the superior quality of our courses enable us to offer our graduates Paid Job Placement globally, upon successful completion of the TEFL course.
Wait, what is TEFL?

"TEFL" stands for Teaching English as a Foreign Language, which refers to the practice of teaching English to non-native speakers. This field is also often referred to as Teaching English to Speakers of Other Languages (TESOL), English Language Teaching (ELT), or teaching English as a Second Language (ESL). In essence, it's about providing English language instruction to individuals whose primary language isn't English.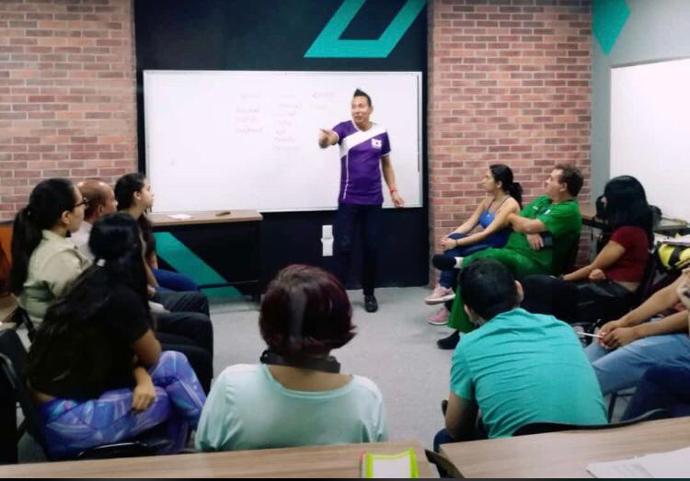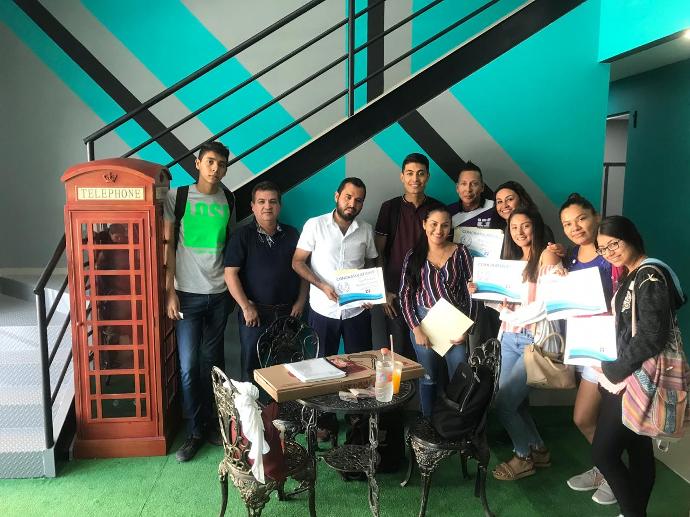 Embarking on our 4-week program to become qualified to Teach English as a Foreign Language with Axon Nova is both exciting and rewarding. Our course is designed to develop the necessary skills, confidence, and ability to teach English effectively.
At Axon Nova, we employ a communicative approach to train new teachers, ensuring their skills meet the specific needs of today's EFL/ESL job market.
Our commitment to exceptional teacher training and graduate employment sets us apart from other TEFL training programs.
One of the unique benefits of undertaking the Axon Nova teaching certificate course is the hands-on experience it provides, facilitating a seamless transition from student to teacher. Our course exceeds international standards in the number of teaching practices, offering you the authentic EFL teaching experience sought by potential employers in this rapidly expanding global industry.
We offer a vibrant, culturally rich, and accessible location. Our course provides first-class training and ample EFL teaching experience with genuine EFL students following an official curriculum. This is crucial as many other training centers around the world recruit volunteers for trainees' teaching practices. With Axon Nova, you gain a true reflection of teaching English in a foreign setting.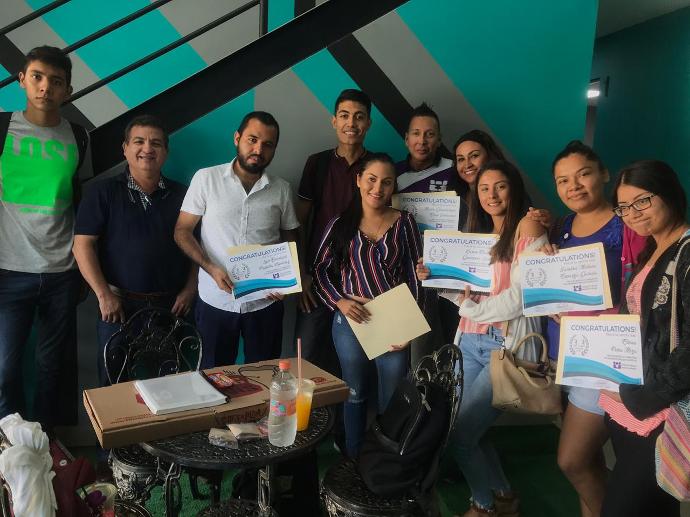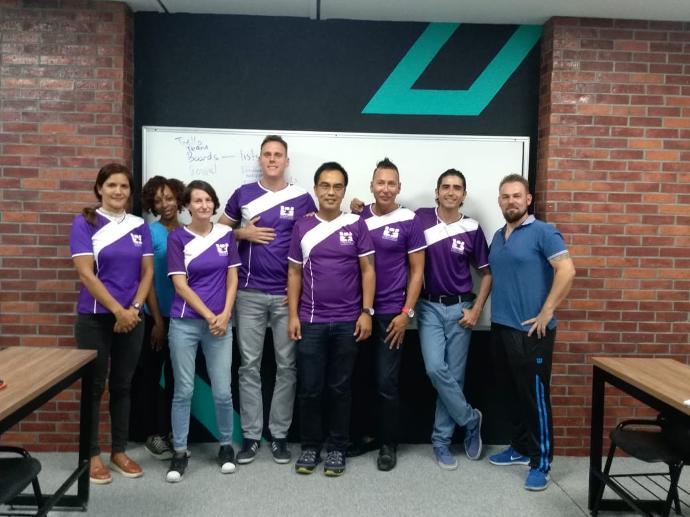 Our relationship with you extends beyond the course. Upon successful academic completion of the program, Axon Nova provides lifelong job guidance worldwide, and guarantees graduates paid employment. We provide direct employment contacts for virtually any world destination where there is a demand for qualified EFL teachers.
Once qualified, you will find that teaching English can be a rewarding experience for both student and teacher. Whether you're taking a gap year, financing global travels, exploring a second career, or part of an intern program, teaching English abroad with Axon Nova gives you the perfect opportunity to experience different cultures, create unforgettable memories, and make lifelong friends, all while pursuing a professional career.
Our training and management teams, with over 20 years of experience in language schools and training institutes worldwide, welcome you to apply for this invigorating course.
We look forward to training you at Axon Nova and hope to see you soon.
Robbie Stevenson,
Founder and CEO
info@axonnova.com
FOUNDER and CEO
ROBBIE STEVENSON
Axon Nova
Robbie Stevenson is a seasoned educator and entrepreneur, renowned as the founder and CEO of Axon Nova, a leading language education institution. With over 20 years of teaching experience and a decade and a half at the helm of Axon Nova, Stevenson has made significant strides in language education and cultural understanding. He also serves as the Executive Director of the West Jalisco Region for BNI, a global business networking organization, and is a founding member of the Instituto Moctezuma high school. Additionally, he leads Lucion, a technology company, demonstrating his versatility and commitment to innovation across industries.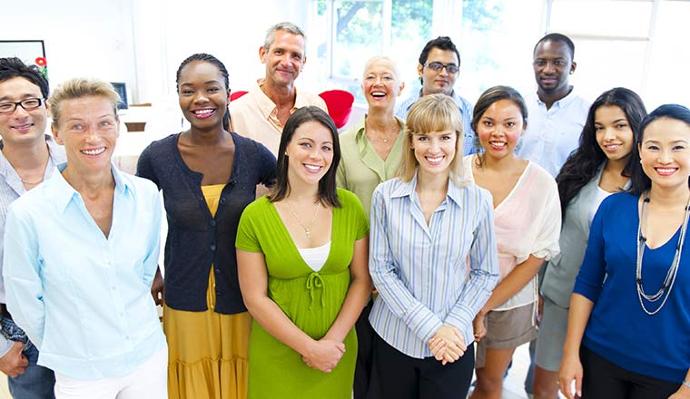 Who is the TEFL course designed for?
This comprehensive program is tailored for individuals who are either currently engaged in teaching or aspire to teach English as a foreign language anywhere in the world. The course not only equips students with the necessary language skills and teaching concepts, but also lays a solid foundation for those considering future enrollment in an accredited university program.
Whether you choose the face-to-face course or the online course, both offer unparalleled flexibility, making them an ideal choice for those juggling work or other studies.
For non-native English speakers, it's recommended that participants have at least a pre-intermediate command of English, equivalent to a C1 level on the CEFR, enabling them to read, understand, and write in English effectively.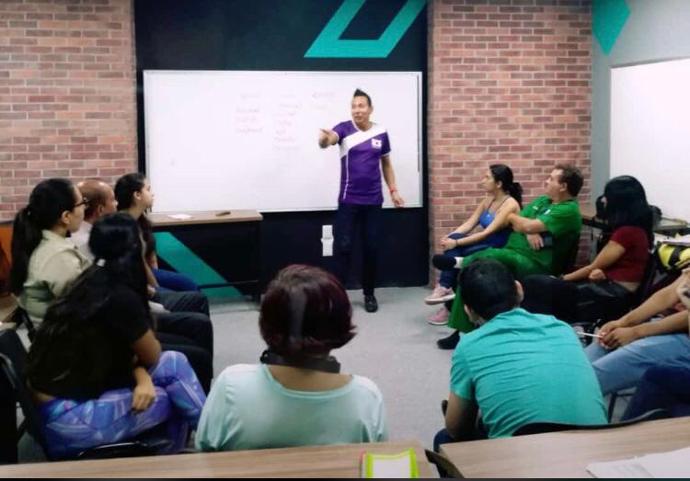 FACE-TO-FACE COURSE
Take your TEFL course at our Puerto Vallarta location with other TEFL candidates and give classes to our real English learners.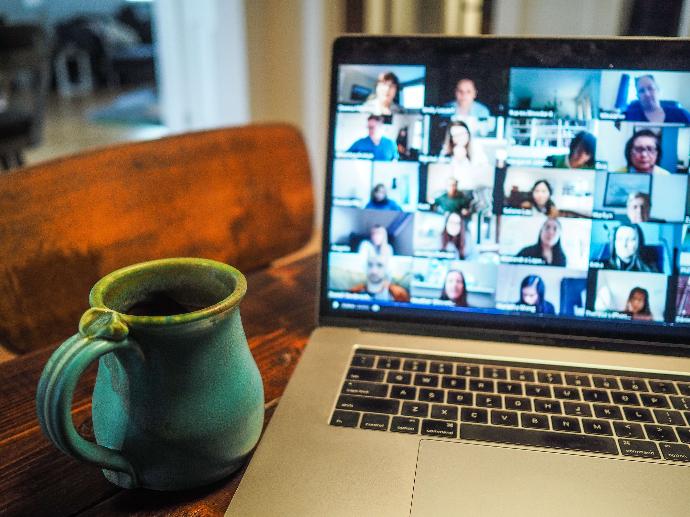 ONLINE COURSE
Take your TEFL course completely online from the luxury of your own home. Observe and give classes over the internet.
Whether you choose the face-to-face option on the online option, you will receive the same TEFL certification. The only difference is the price and experience, taking a face-to-face course implies paying aditional expenses such as accomodation and flights. If your intention is to become an English teacher and travel the world, a face-to-face experience will be much more beneficial and most schools hiring you will see that as a benefit as the real life classroom experience is essential. If your intention is to continue working from home and offer classes online, then there would be not much need for the extra expense.
When I first decided to take the TEFL course at Axon Nova in Puerto Vallarta, I wasn't sure what to expect. But the experience was beyond my wildest dreams! Living in Mexico for those 4 weeks was transformative. I got to meet real Mexican students, immerse myself in the vibrant culture, and enjoy the breathtaking beauty of Puerto Vallarta. The camaraderie I shared with other teachers gave me a true sense of what the TEFL lifestyle is all about. Now, I'm teaching in Querétaro, and I owe it all to the solid foundation Axon Nova provided. Every day, I'm reminded of the invaluable lessons and memories I gained there.
I chose Axon Nova's online TEFL course because I wanted to develop a home office work lifestyle. The flexibility to study from Los Angeles without leaving my home was a huge plus. The course was comprehensive, engaging, and prepared me to teach students from all over the world. Now, I give classes part-time in the afternoons to students mostly in Asia. It's been an amazing journey, and I'm grateful to Axon Nova for equipping me with the skills and confidence to teach from the comfort of my home.
Axon Nova's TEFL course in Puerto Vallarta was a game-changer for me. Not only did I receive top-notch training, but I also got to experience the magic of Mexico firsthand. The cultural immersion, the connections I made, and the real-world teaching experience were unparalleled. After the course, I felt confident and ready to take on the world. Now, I'm in Buenos Aires, teaching at a private language school, and I can't help but think back to those transformative weeks in Puerto Vallarta. Axon Nova truly set me on this incredible journey!
CERTIFICATIONS
At Axon Nova, we proudly offer an extensive 145-hour diploma program in Teaching English as a Foreign Language (TEFL).
Our candidates have the option to pursue this course either online or in-person at our vibrant campus in Puerto Vallarta, Mexico. Upon successful completion, all graduates will additionally receive a 120-hour certificate from the renowned Everybody Loves Languages institute.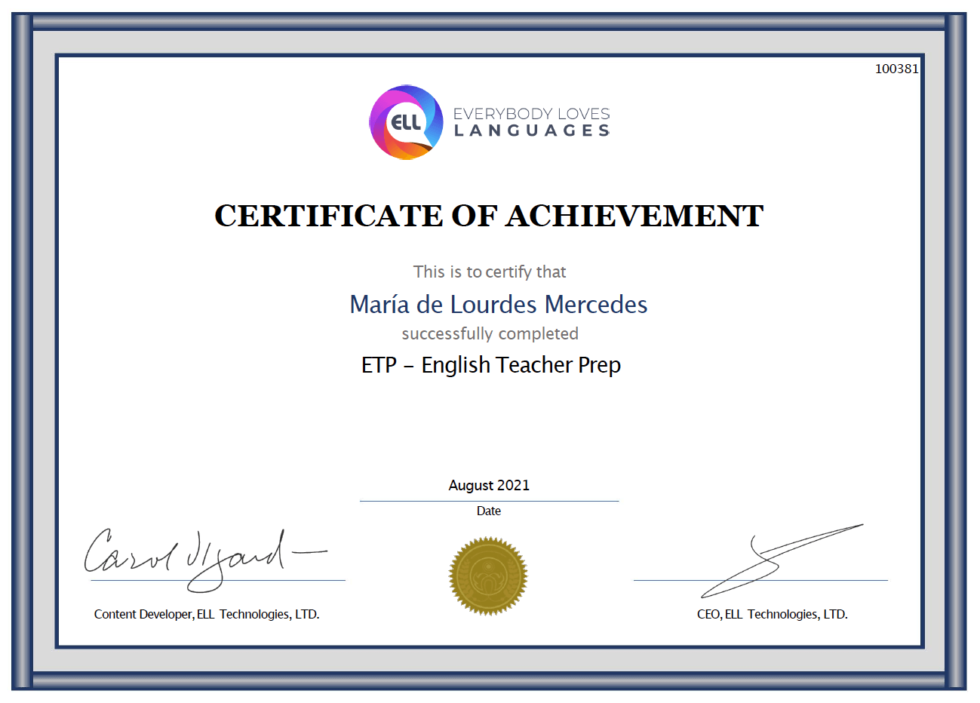 Example of an ELL Certificate
120 Hours Teaching Theory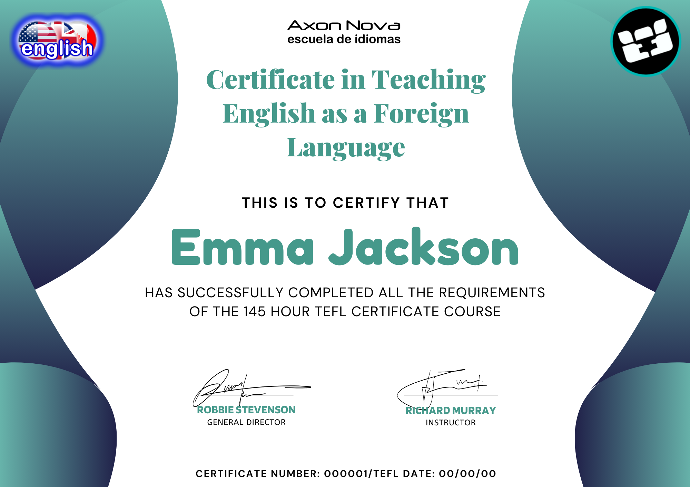 Example of an AXON NOVA Certificate
Issued by the our institute
Teach Beyond Borders

The TEFL (Teaching English as a Foreign Language) course is a comprehensive program designed to equip teachers with the necessary skills and knowledge for teaching English as a foreign language.
This course explores a range of teaching methodologies and learning systems, and focuses on the development of strategies for effective instruction.
It provides practical insights into the creation and use of both long-term plans and individual lesson plans. Participants will learn how to adapt and expand textbook lessons to incorporate integrated skills. Additionally, the course guides teachers on how to procure authentic materials and assemble them for classroom instruction.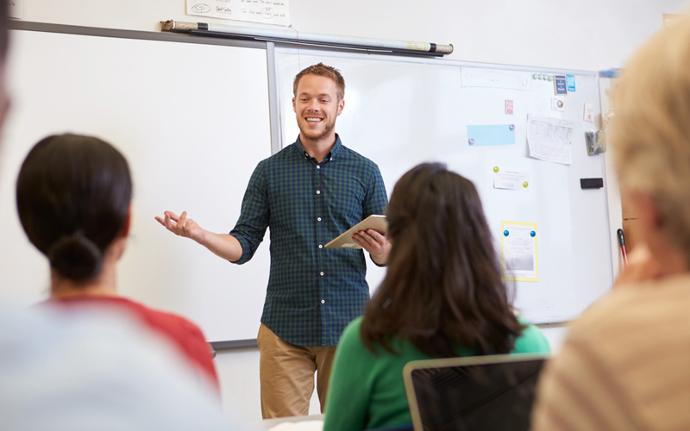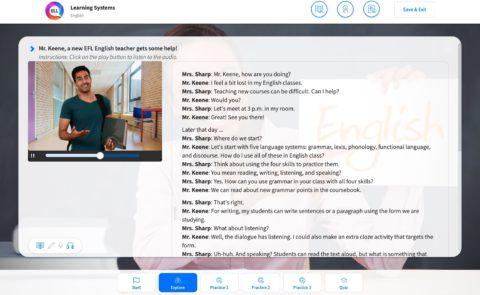 ONLINE PLATFORM + BLENDED LEARNING
Embrace the future of learning with Axon Nova's blended learning approach. Our course provides students with access to a comprehensive online platform, supplementing their in-class learning experience.
This platform is a treasure trove of resources, including engaging content, practice questions, captivating stories, and informative videos.
This blended learning approach allows students to learn at their own pace, revisit materials as needed, and enrich their understanding of the course content, ensuring a well-rounded and effective learning experience.

The structure of the TEFL course spans 145 hours in duration.
The course is separated into 3 concepts:

Theory - 124 Hours
Observation - 6 Hours
Practice - 13 Hours

Theory:
The theory side of the course consists of 4 units, each of which takes approximately 30 hours to complete. Each unit includes 10 lessons, culminating in a unit test. In total, the course comprises 40 lessons, 4 tests, and 40 worksheets.
The following table outlines the course hours:

| Unit | Lessons | Online Learning Hours | Tests | Test Hours Online | Total Hours |
| --- | --- | --- | --- | --- | --- |
| 1 | 10 | 29 | 1 Unit Test | 1 | 30 |
| 2 | 10 | 29 | 1 Unit Test | 1 | 30 |
| 3 | 10 | 29 | 1 Unit Test | 1 | 30 |
| 4 | 10 | 29 | 1 Unit Test | 1 | 30 |
| Total | 40 Lessons | 116 Hours | 4 Unit Tests | 4 Hours | 120 Hours |
Units
Unit Title
Unit Description
1
Language Learning
Unit one focuses on five learning systems central to EFL English:

● grammar and syntax
● lexis
● phonology
● functional language
● discourse

It also looks at learning preferences, offering suggestions on ways using visuals and audio as well as ways to make lessons more active.
2
Helping Learners Succeed
Unit two looks at ways to motivate students to read, write and speak. It gives strategies to help with pronunciation, stress, and intonation practice and looks at accuracy versus fluency, monitoring in the classroom and giving feedback.

Finally, it looks at The Communicative Language Approach, teaching communicative functions, PPP (Presentation, Practice, Production) and TTT (Teach Test Teach).
3
Building Materials
In this unit, teachers learn how to adapt coursebook materials, work with graded readers and find out where to source authentic materials. They learn how to create their own card, board game, worksheet and writing activities for their students.

They look at ways blended learning can enhance the EFL classroom and how to use images to promote speaking.
4
Learning, Planning an Assessment
Unit four looks at learning planning and assessment keeping the four skills in mind. It looks at ways to integrate listening and speaking, integrate reading and writing and focus on grammar.

It also suggests ways to promote student autonomy using 21st Century Skills learning strategies. This unit also helps teachers devise templates for both daily long-term planning. It finishes with a look at formative and summative assessment and how they can be used to evaluate student progress.
UNIT 1: LANGUAGE LEARNING
Lesson
Lesson Title
Lesson Description
1
Learning Systems
This lesson introduces the five different language systems in EFL English - Grammar, Lexis, Phonology, Functional Language and Discourse.

It looks at ways these systems can be used in the classroom in conjunction with the 4 skills - reading, writing, listening, and speaking.
2
Grammar and Syntax
This lesson looks more closely at Grammar and Syntax. It focuses on activities to help students recognize parts of speech how they are used.

It looks at ways to help students become more familiar with sentence types and their structure using speaking activities.
3
Lexis
The different types of word groups used in English are outlined in this more detailed look at lexis.

It looks at activities to introduce and practice using words related by topic, category, collocation, formal and informal usage, idiom, and word transformation.
4
Phonology - How a Language Sounds
Become familiar with language related to phonology. Look at different types of pronunciation activities that can be adapted for use in the classroom.

It looks at activities that practice specific sounds through repetition and song, as well as listening to recognize specific sounds, word stress, sentence stress, and intonation.
5
Functional Language and Discourse
This lesson looks at functional language – formal and informal language for emails, making and responding to requests, phrases used when shopping.

It also practices discourse by completing a formal letter requesting permission to set up a special English activity with a class from another school.
6
Learning Styles
Learn to identify what types of activities different students may prefer. Look at the types of activities work best for students who need more visual, auditory and or kinesthetic learners.

It also looks at a selection of these activities and explores how they can be adapted for use in the classroom.
7
Using Visuals
This is an in-depth look at ways to enhance activities and plan for board work and handouts all focusing on the visual.

Complete activities featuring crosswords, images, matching, flashcards, and scrambled sentences.
8
Using Audio
A more in-depth look at ways to add more listening activities to lessons.

It looks at listening and speaking activities that can be adapted for use in the classroom.
9
Making Lessons Active
Takes a closer look at the ways kinesthetic learners take in and assimilate information.

It looks at activities requiring physical movement that can be adapted for use in the classroom.
10
Review
Review the main points for language systems, phonology, functional language, and learning styles.

Recalls how each can be targeted for use in the EFL classroom.
11
Unit Test
UNIT 2: HELPING LEARNERS SUCCEED
Lesson
Lesson Title
Lesson Description
1
Motivating Students
Look at how additions to activities can engage students and help them find learning more interesting and authentic.

It looks at activities with survey results, invitations, and flashcards.
2
Motivating Your Students to Read
This lesson looks at a variety of reading activities that can be used in the EFL classroom.

These target scanning, word choice, sentence ordering, sentence insertion, global concept, and searching for specific information.
3
Motivating Your Students to Write
Students often find writing difficult. This lesson looks at ways to make them feel more confident when writing.

Activities for brainstorming, non-stop writing, vocabulary building, graphic organizers, modelling, and guided writing are featured.
4
Motivating Your Students to Speak
This lesson looks at ways to instill more confidence in students. Pronunciation practice, stress and intonation practice, and controlled practice are discussed and practiced.

There are also tips on ways teachers can actively monitor while allowing their students to feel more comfortable when speaking.
5
Pronunciation, Stress, and Intonation Practice
Look at practical ways to practice pronunciation. Focus on sound production, back chaining, word production, and stress at the word and sentence level.

it also focuses on ways to teach rising and falling voice patterns.
6
Accuracy vs. Fluency - Monitoring and Feedback
Become familiar with activities that promote both accuracy and fluency.

Look at monitoring activities and giving feedback that help students gain confidence.
7
The Communicative Language Approach
Learn about the Communicative Language Approach and how it can be translated to the EFL classroom.

Look at and practice the type of activities used in this approach.
8
Communicative Functions
This lesson gives practical ways to practice communicative functions in the classroom by using authentic audio, formal vs. informal language, gap fill exercises, performance, role-play cards, sentence strips and sentence scrambles.
9
PPP and TTT
PPP - Presentation Practice and Production and TTT Teach, Test, Teach. Become familiar with the theory and practice behind the PPP method for EFL.

It looks at specific problems associated with the method and try out activities that can help resolve these problems.
10
Review
Review the main points for: how to motivate students, accuracy vs. fluency, monitoring and feedback, the Communicative Language Approach, and PPP.

It reviews how each can be targeted in the EFL classroom.
11
Unit Test
UNIT 3: BUILDING MATERIALS
Lesson
Lesson Title
Lesson Description
1
Adapting Course book Activities
This lesson helps teachers think about whether an activity in a book is okay as is, needs to be replaced, needs to be supplemented, or can be adapted.

It introduces and practices a variety of different ways of adapting activities.
2
Working With Graded Readers
This lesson explores why EFL classes benefit from using graded readers as part of the curriculum and as extra reading.

Discover where to find class-ready materials, how to present stories, and what types of activities can be done to supplement the reading.
3
Where to Find Authentic Materials
This lesson weighs the advantages and disadvantages of using authentic materials. Find out whether they are right for students.

It experiments with some types of authentic materials that you as a student could possibly use in your classes.
4
Making Card Activities
This lesson identifies the type of card activities that best suits the teacher's needs and teaching style.

Learn how to set up templates to make producing new card activities quick and easy. Explores card activities to see how they work.
5
Making Board Game Activities
This lesson discovers how to create and use 6 board game types in the classroom.

Helps teachers establish a list of the extra materials you will need to use and find out where to get them.
6
Making Worksheet Activities
This lesson looks at ways to lay out and use worksheets in the EFL classroom.
7
Writing Activities
This lesson takes an in-depth look at writing tasks for the EFL classroom. Goes over questions that teachers can use to help students produce a better piece of writing.

Assists teachers to: determine what type of writing is presented, decide what sentences go where in a paragraph, use a writing outline, and correct errors.
8
Blended Learning
This lesson explores blended learning.

Teachers will read an explanation of what blended learning is and how IT resources impact EFL English acquisition.
9
Using Images to Promote Speaking
A discussion on why modern learners need visuals.

Practical help on where to find images and how they can be used to enhance language acquisition.
10
Review
Review the main points for each of the areas studied in this unit.
11
Unit Test
UNIT 4: LEARNING, PLANNING AN ASSESSMENT
Lesson
Lesson Title
Lesson Description
1
The Four Skills
This lesson looks at why using all four skills is important.

Teachers will learn how to try out different ways these can be added to lessons.
2
Integrating Listening and Speaking
In this lesson, teachers are explosed to a wide range of listening activities.

Teachers find out to take them further by connecting them to speaking activities.
3
Integrating Reading and Writing
In this lesson, teachers find out how reading and writing are connected and can try out activities that show how these two skills can be used together to help students improve in both areas.

It looks at guidelines for the number of words EFL students should be able to produce in a piece of writing at each level of proficiency.
4
Focusing on Grammar
In this lesson, teachers discover ways to help students become more aware of grammar structures without studying them in depth.

It looks at ways to use grammar as a tool to help foster communication.
5
Promoting Autonomy and 21st Century Skills
In this lesson, teachers look at ways to make students more autonomous by helping them become efficient, motivated learners with a sense of self-esteem and accomplishment.

Explore practical suggestions on how you can allow students to have more input into their classes and projects while supporting their learning.
6
Making a Lesson Template
In this lesson, teachers consider what is needed to make classes run well and what type of lesson format will help do this.

Invites teachers to think about what would should be placed where for easy access on the planning page while presenting lessons.
7
Long-Term Plan
In this lesson, teachers decide what features they would want to include in a long-term plan.

Invites teachers to think about how they can set up a long-term planning template that can be used again.
8
KWL and Formative Assessment
In this lesson, teachers are invited to explore What do students Know, Want to Know and Learn (KWL)?

Looks at ways to assess students while they are working in class. Find out how to evaluate while a teacher listens in.
9
Summative Assessment and What is the CEFR?
In this lesson, teachers read up on ways to grade their students fairly with summative assessment. Looks at how rubrics help teachers track achievement in speaking and writing.

An introduction to the CEFR.
10
Review
Reviews the main points for each of the areas studied in this unit.
11
Unit Test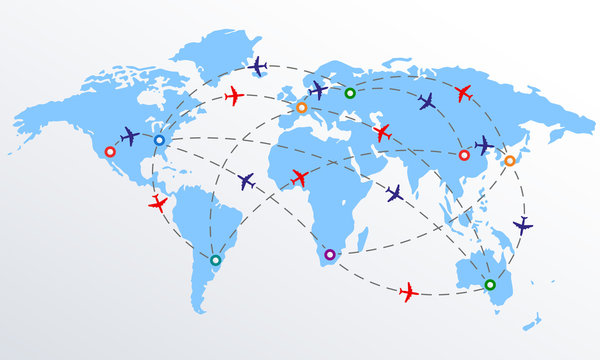 If your goal is to travel and teach abroad, we encourage you to explore the world of 'TEFL paid job placement' agencies. However, at Axon Nova, we go a step further. Upon successful academic completion of the course, we not only secure paid employment for you but also certify you in a rewarding TEFL career. This gives you a competitive edge over other candidates seeking jobs in teaching English as a foreign language.
In today's competitive job market, school administrators and directors have become more discerning in their hiring practices. Gone are the days when any native speaker could simply land a TEFL job. A TEFL Certificate from Axon Nova demonstrates to employers that you have received proper training and are familiar with the skills and methods of teaching English, making you a more attractive job candidate over unqualified applicants.
Possessing a TEFL certificate from Axon Nova adds significant value to your CV. As certification is increasingly becoming a standard requirement for job applications, you'll also benefit from our lifelong Guaranteed Job Placement program.
Through our network of associate schools and our Lifelong Guaranteed Job Placement program, Axon Nova can assit you in landing paid teaching positions for our graduates in major cities around the world.
During the course, we provide detailed job guidance to help you decide on the location and context that best suit your needs.
Job Placement Process
Here's a simple breakdown of our job placement process in 6 straightforward steps:

Provide us with your top five preferred cities for employment.

Our job placement specialist will help you craft a CV tailored for the EFL market and your destination goals.

Through job guidance sessions, we'll equip you with proven successful interview techniques to secure jobs.

Our specialists will use your CV to contact schools, arranging interviews on your behalf. This includes a resume analysis report, an ESL resume and cover letter, and a practice interview with professional feedback.

Conduct interviews with potential employers, either over the phone, via videocall, or in-person if you're in Puerto Vallarta.
Choose your preferred job offer and embark on your dream TEFL career!
Embark on the adventure of a lifetime with Axon Nova! Teaching English abroad isn't just for the characters in novels - it's for you too. We've helped thousands turn this dream into reality.
Study: Join our 4-week internationally accredited TEFL course in Guadalajara, Mexico. Our state-of-the-art facility is equipped with modern learning tools like interactive whiteboards and Wi-Fi, providing you with everything you need for your training.
Work: With our lifelong paid job placement service, you decide where you want to teach - in Mexico or anywhere in the world. Our network of over 13,000 schools worldwide means we can place you wherever your heart desires. Thousands of our graduates are living their dream, teaching abroad continuously for years.
Travel : Immerse yourself in any culture around the world. Travel is an investment that enriches your life, offering new experiences, languages, and cultures. At Axon Nova, we inspire education and travel.
In a nutshell, you take our 4-week course, we secure you a job in your chosen location, and you start your global adventure. Simple as that!
WHERE CAN YOU TEACH ENGLISH?
Wondering where you can teach English? The global demand for English teachers is immense and continues to grow each year. Consider this: while 80% of the internet's content is in English, less than 10% of the world's population speaks English.
Over the past 14 years, Axon Nova has successfully placed over our graduates in teaching positions around the world. We have a deep understanding of what to expect in every region you might choose to teach in. To get a sense of what life abroad might look like, take a look at the following location profiles.

NORTH AMERICA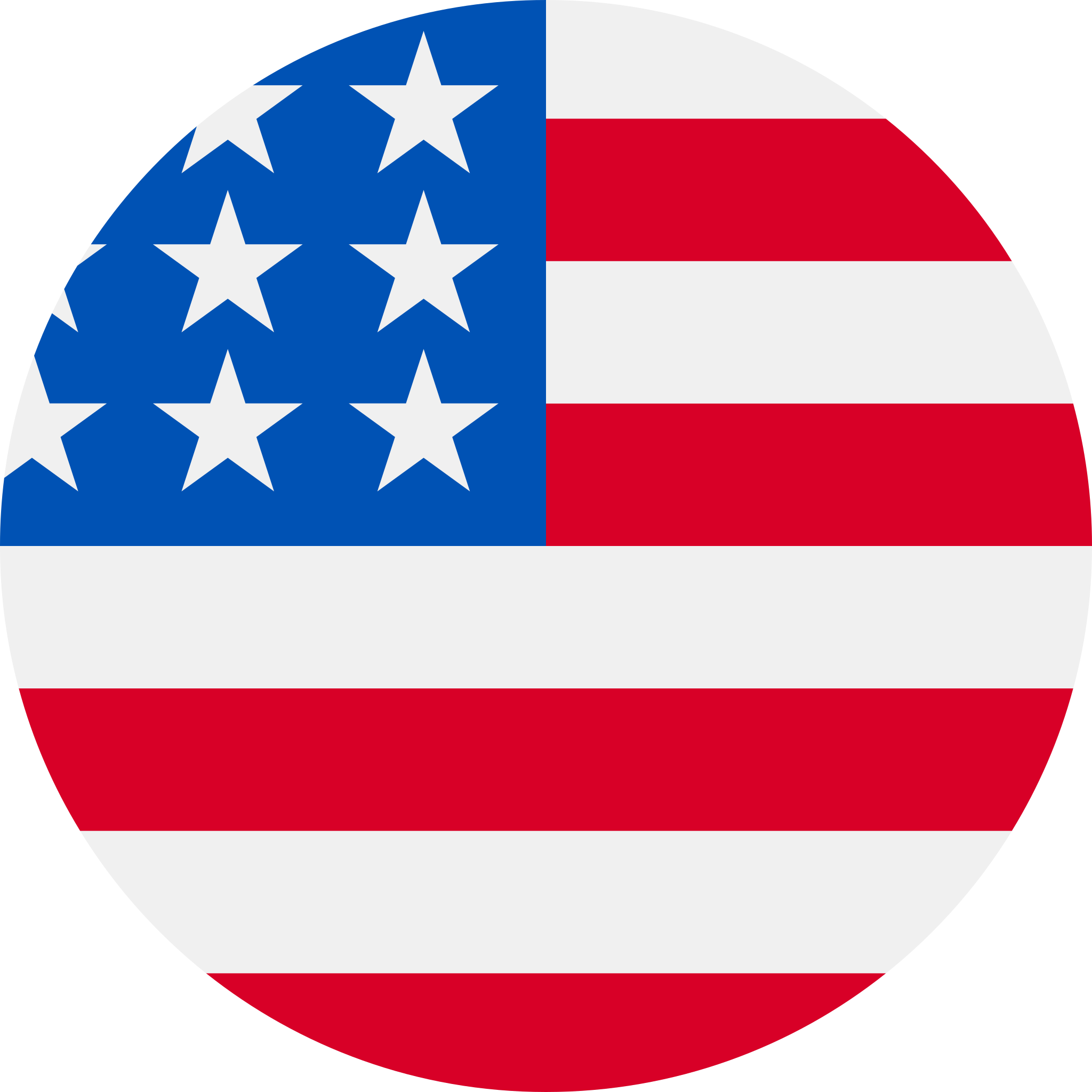 UNITED STATES
Immerse yourself in the diverse melting pot of cultures, landscapes, and opportunities while teaching English in the United States, the land of endless possibilities.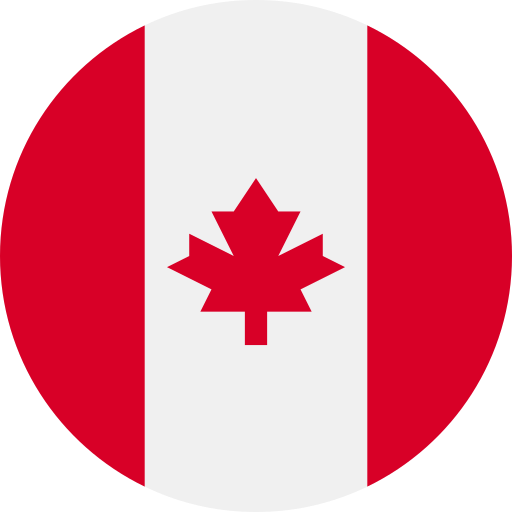 CANADA
Experience the breathtaking landscapes, multicultural cities, and friendly locals while teaching English in Canada, a country renowned for its high standard of living and natural beauty.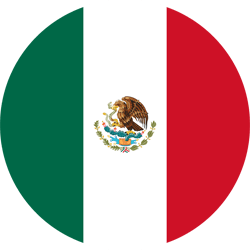 MEXICO
Immerse yourself in the rich culture, vibrant colors, and warm hospitality of Mexico, while making a difference as an English teacher in a country that values education and diversity.
CENTRAL AMERICA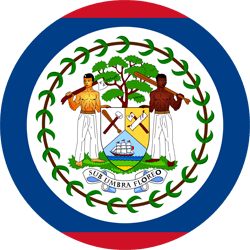 BELIZE
Experience the untouched beauty of Belize, a hidden gem in Central America, where you can explore ancient Mayan ruins, dive into the world's second-largest barrier reef, and immerse yourself in a unique blend of cultures, all while teaching English in a tropical paradise.
COSTA RICA
Unleash your adventurous spirit in Costa Rica, a country renowned for its stunning biodiversity, lush rainforests, and pristine beaches, while making a difference as an English teacher in a nation that values education and sustainability.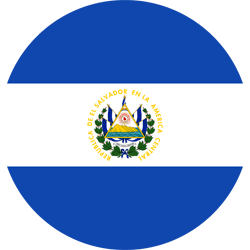 EL SALVADOR
Experience the vibrant culture and rich history of El Salvador, a hidden gem in Central America, while empowering its warm and welcoming people through English language education.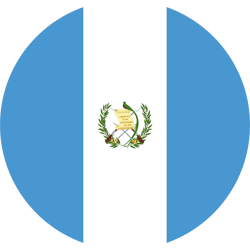 GUATAMALA
Immerse yourself in the stunning natural beauty and ancient Mayan heritage of Guatemala, while making a difference in local communities through teaching English.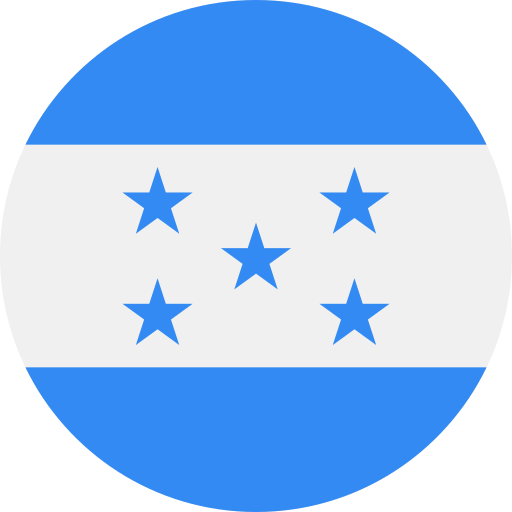 HONDURAS
Experience the vibrant culture and rich biodiversity of Honduras, while empowering its future generations with English language skills.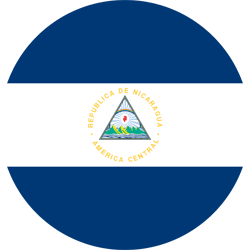 NICARAGUA
Immerse yourself in Nicaragua's stunning landscapes and warm culture as you make a difference by teaching English in the heart of Central America.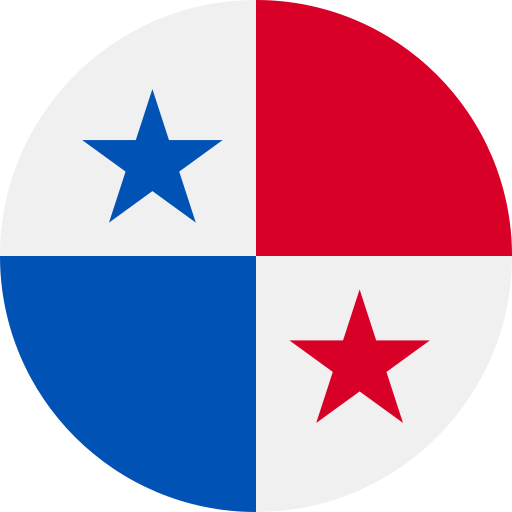 PANAMA
Experience the vibrant fusion of cultures, modern cityscapes, and lush tropical beauty as you teach English in Panama, the crossroads of the Americas.
EUROPE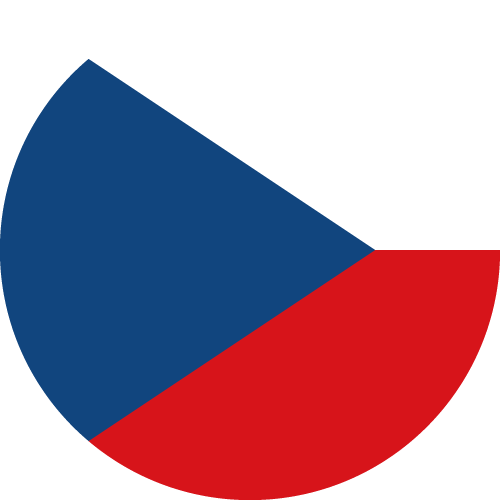 CZECH REPUBLIC
Immerse yourself in the rich history and culture of Prague, a city that's as enchanting as it is welcoming to TEFL teachers.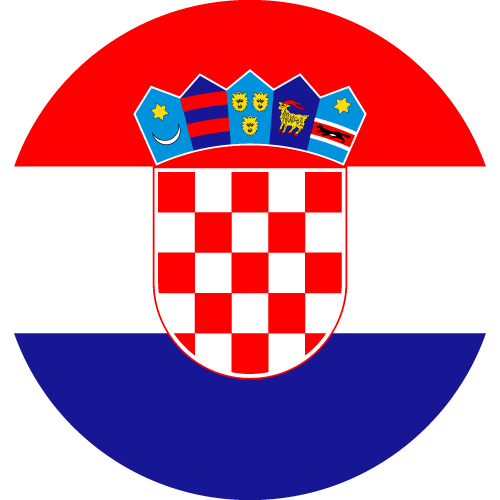 CROATIA
Experience the stunning Adriatic coastline while teaching English in Croatia, a country that blends Mediterranean charm with a strong demand for language learning.
FRANCE
From the romantic streets of Paris to the sun-soaked vineyards of Provence, teaching English in France offers a unique blend of culture, cuisine, and TEFL opportunities.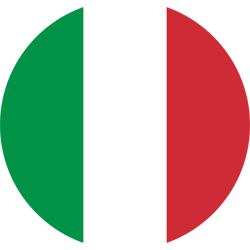 ITALY
Imagine teaching English in Italy, where you can spend your weekends exploring ancient ruins in Rome, gondola riding in Venice, or wine tasting in Tuscany.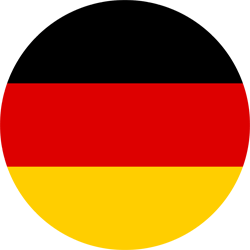 GERMANY
Teach English in Germany, a country that values education and offers a vibrant cultural experience, from the dynamic city of Berlin to the charming villages along the Rhine.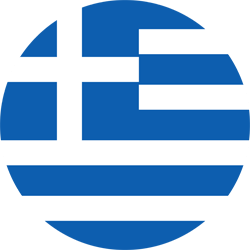 GREECE
Experience the birthplace of Western civilization while teaching English in Greece, where ancient history meets beautiful landscapes and a warm, inviting culture.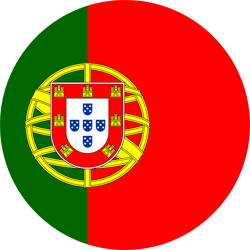 PORTUGAL
Teach English in Portugal and enjoy a relaxed lifestyle, beautiful beaches, and historic cities like Lisbon and Porto, all while helping students master the English language.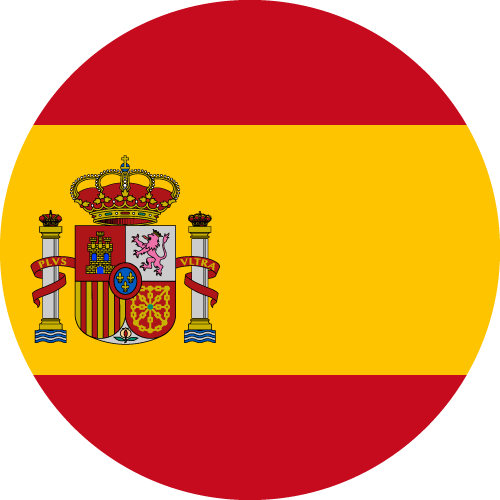 SPAIN
From the vibrant streets of Barcelona to the historic charm of Seville, teaching English in Spain offers a rich cultural experience and a dynamic TEFL job market.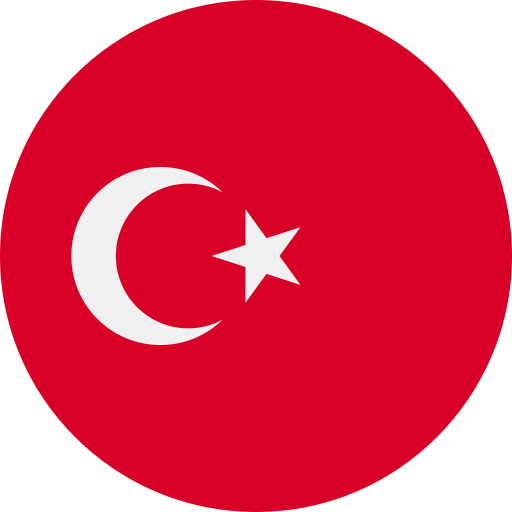 TURKEY
Experience the unique blend of Eastern and Western cultures while teaching English in Turkey, particularly in the bustling city of Istanbul.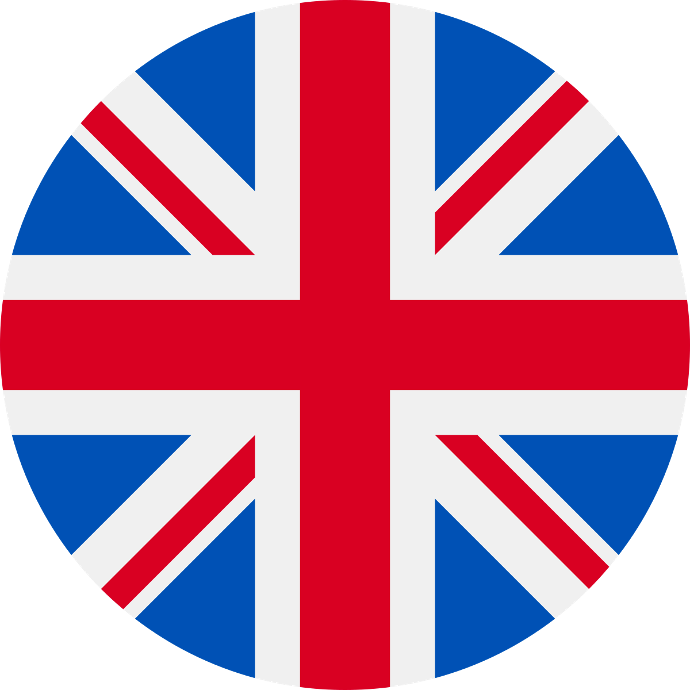 UNITED KINGDOM
Teach English in the United Kingdom, the birthplace of the English language, and immerse yourself in its rich history, diverse culture, and vibrant city life.
MIDDLE EAST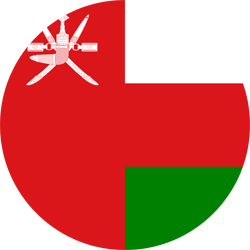 OMAN
Teach English in Oman and immerse yourself in a rich culture, stunning landscapes, and the warm hospitality of the Omani people.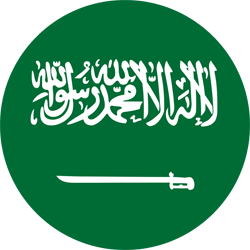 SAUDI ARABIA
Venture into Saudi Arabia as an English teacher and experience the blend of tradition and modernity, while enjoying high salaries and comprehensive benefits.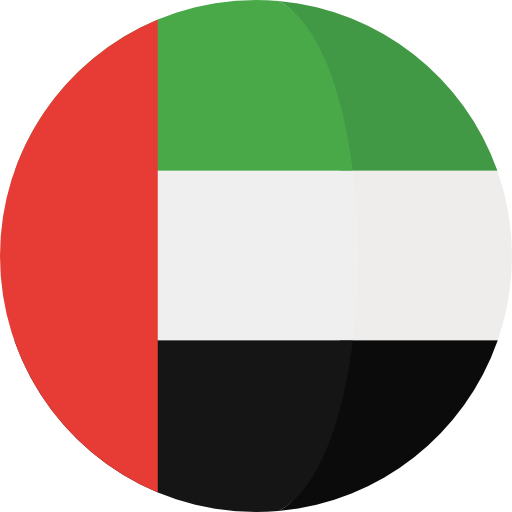 UNITED ARAB EMIRATES
Experience the blend of tradition and ultra-modern living in the UAE. Teaching English here offers a high standard of living and a unique cultural experience.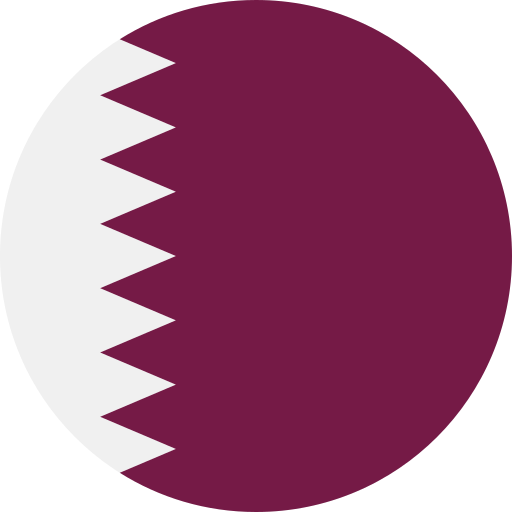 QATAR
Teach English in Qatar, a country blending traditional Arab culture with modernity. Enjoy competitive salaries and experience life in one of the world's wealthiest countries.
ASIA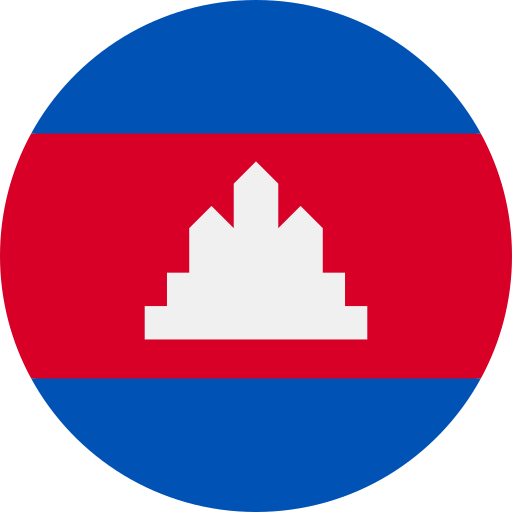 CAMBODIA
Make a real difference by teaching English in Cambodia, a country rich in history and culture. Experience the warmth of its people and the beauty of its landscapes.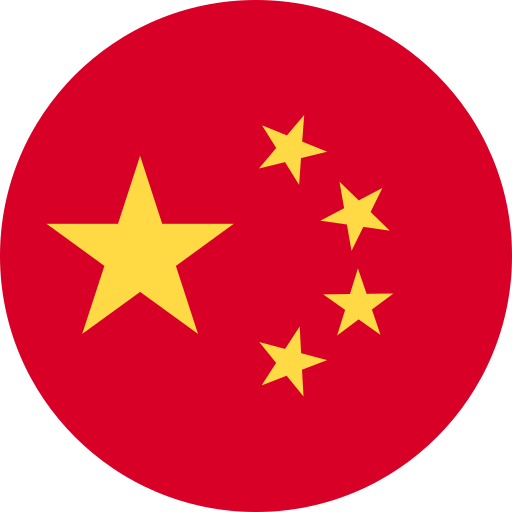 CHINA
Teach English in China, the world's most populous country, and experience a culture that's rich in history while living in rapidly modernizing cities.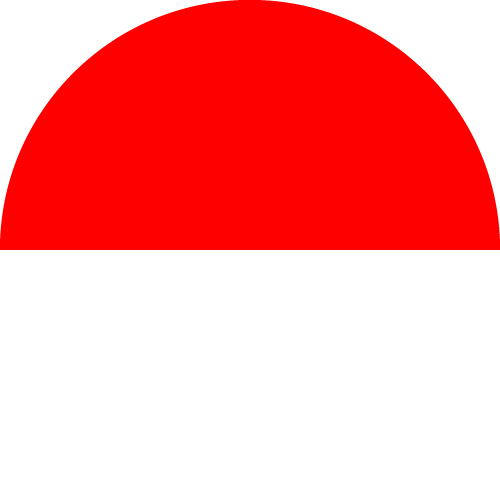 INDONESIA
Teach English in Indonesia and immerse yourself in a diverse culture spread across thousands of islands. Experience its rich biodiversity, vibrant cities, and friendly people.
JAPAN
Immerse yourself in the unique blend of tradition and innovation that Japan offers. Teaching English here allows you to experience the country's rich culture and advanced technology firsthand.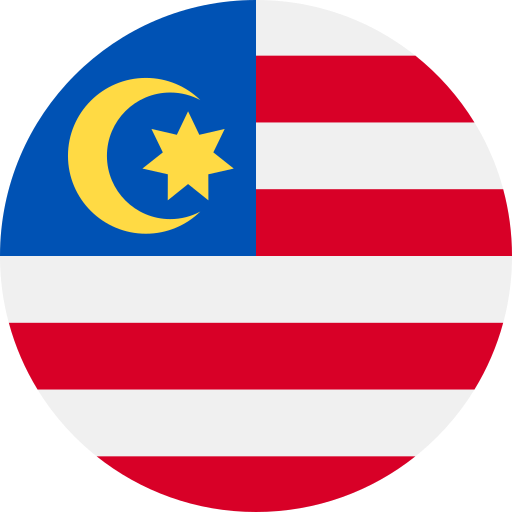 MALAYSIA
Experience the multicultural blend of Malay, Chinese, and Indian influences by teaching English in Malaysia. Enjoy its diverse cuisine, vibrant cities, and beautiful landscapes.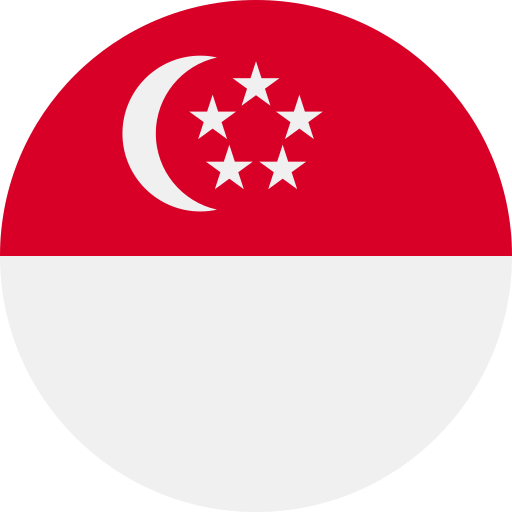 SINGAPORE
Teach English in Singapore, a global hub of education and technology. Experience a high standard of living, diverse culture, and a blend of urban and natural attractions.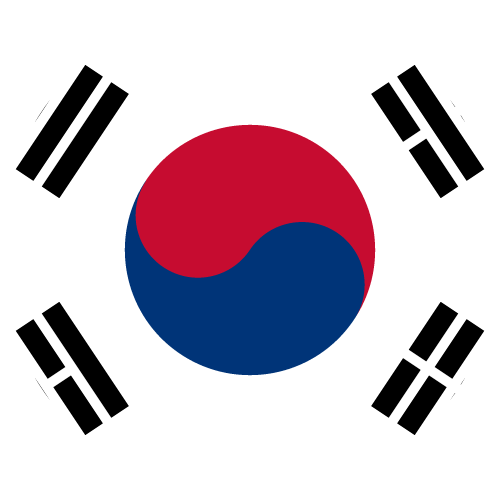 SOUTH KOREA
Teach English in South Korea and enjoy the vibrant culture, advanced technology, and beautiful landscapes. Benefit from competitive salaries and great perks like free housing.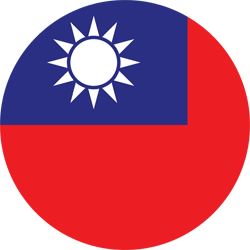 TAIWAN
Experience the blend of traditional Chinese culture and modern lifestyle by teaching English in Taiwan. Enjoy the country's natural beauty, bustling cities, and delicious street food.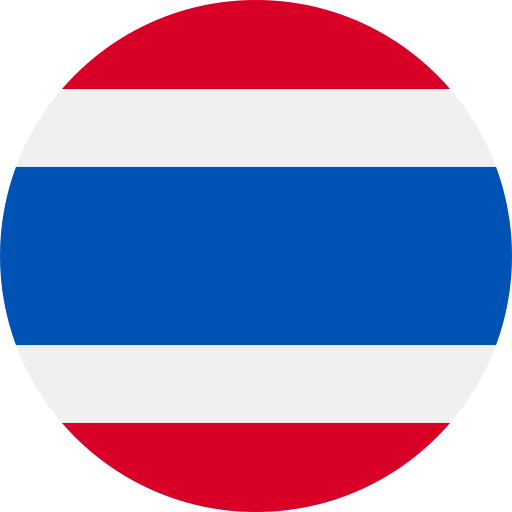 THAILAND
Experience the "Land of Smiles" by teaching English in Thailand. Enjoy the country's rich culture, beautiful beaches, and delicious food while making a difference in the lives of students.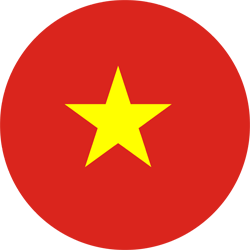 VIETNAM
Teach English in Vietnam, a country known for its breathtaking landscapes, vibrant cities, and friendly people. Enjoy a low cost of living and the opportunity to explore this diverse country.
SOUTH AMERICA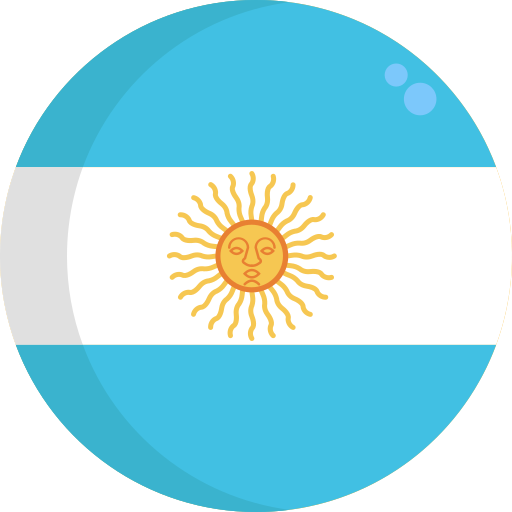 ARGENTINA
each English in Argentina, a country known for its passionate culture, tango dance, and mouthwatering steaks. Experience its vibrant cities, stunning landscapes, and warm-hearted people.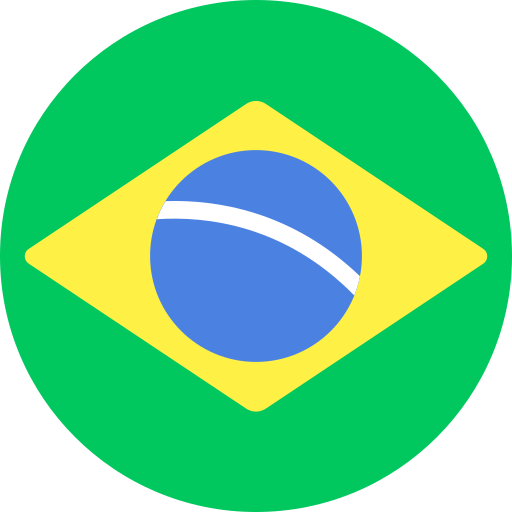 BRAZIL
Immerse yourself in the colorful and lively culture of Brazil by teaching English. Enjoy its diverse landscapes, vibrant music, and the world-famous Carnival.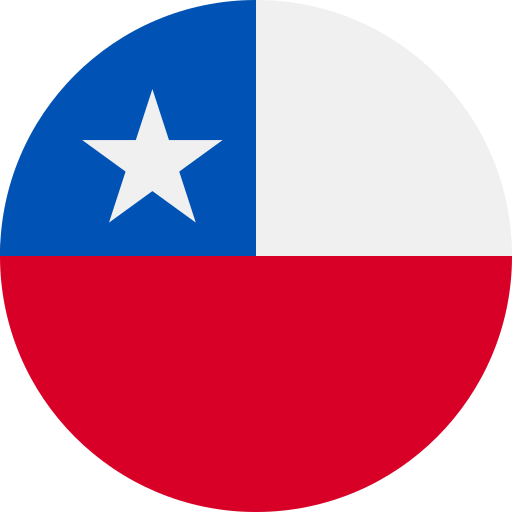 CHILE
Teach English in Chile, a country that stretches from the driest desert in the north to the icy fjords in the south. Experience its diverse landscapes, rich cultural history, and delicious cuisine.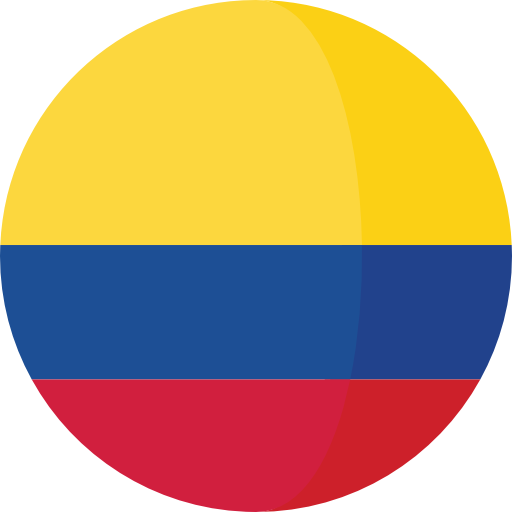 COLOMBIA
Make a difference by teaching English in Colombia, a country known for its warm people, beautiful landscapes, and rich coffee culture.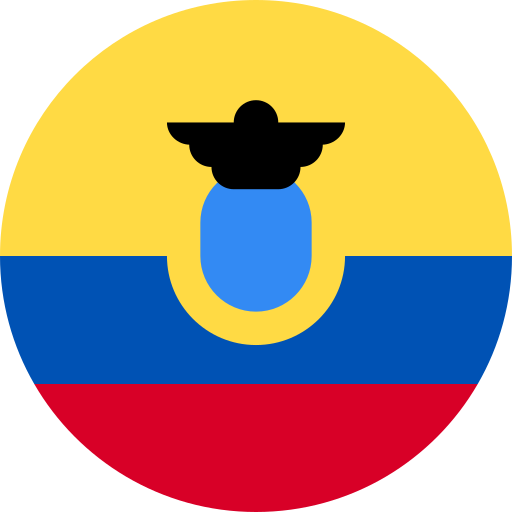 ECUADOR
Teach English in Ecuador and experience life in the middle of the world. Enjoy its diverse ecosystems, historic cities, and the unique culture of its people.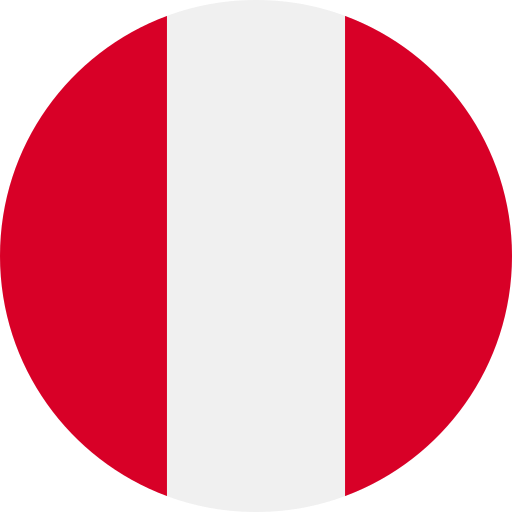 PERU
Immerse yourself in the rich history and vibrant culture of Peru by teaching English. Experience its ancient ruins, diverse landscapes, and world-renowned cuisine.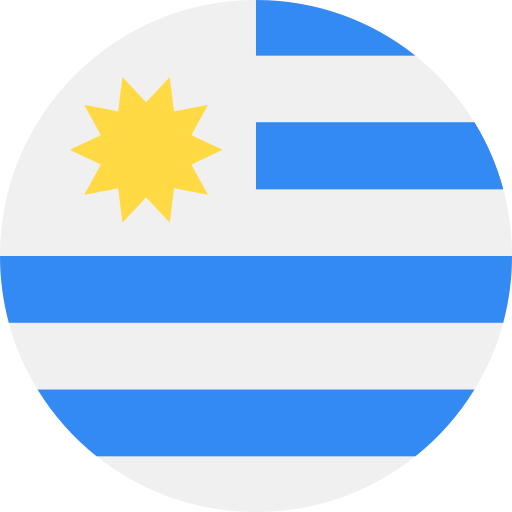 URUGUAY
Teach English in Uruguay, a country known for its peaceful lifestyle, beautiful beaches, and welcoming people. Enjoy its rich culture, delicious cuisine, and the vibrant city life of Montevideo.
AFRICA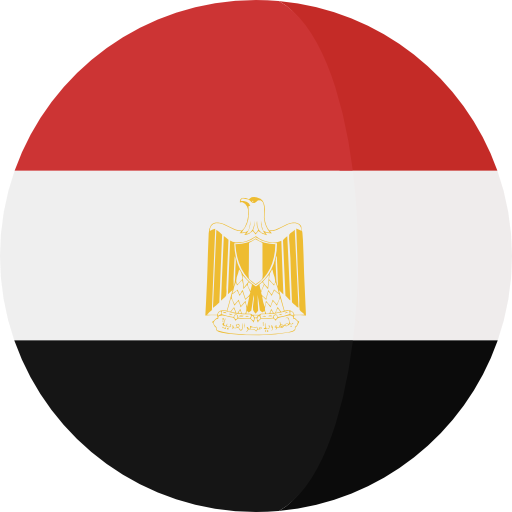 EGYPT
Teach English in Egypt, a country rich in ancient history and culture. Experience the awe-inspiring pyramids, bustling markets, and the majestic Nile River.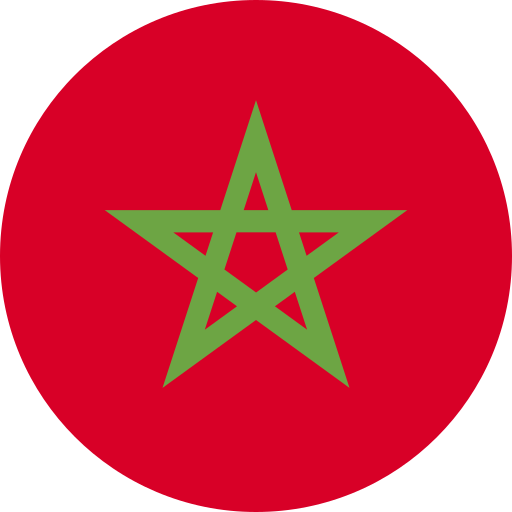 MOROCCO
Immerse yourself in the vibrant culture of Morocco by teaching English. Enjoy its bustling souks, historic medinas, and the warm hospitality of its people.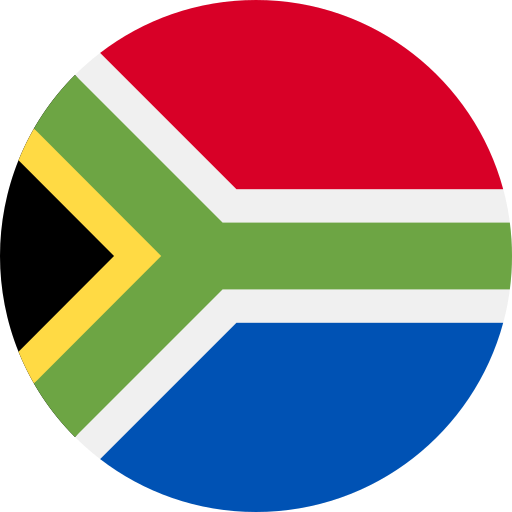 SOUTH AFRICA
Teach English in South Africa, a country known for its diverse landscapes, rich wildlife, and multicultural cities. Experience its vibrant culture, stunning coastlines, and the iconic Table Mountain.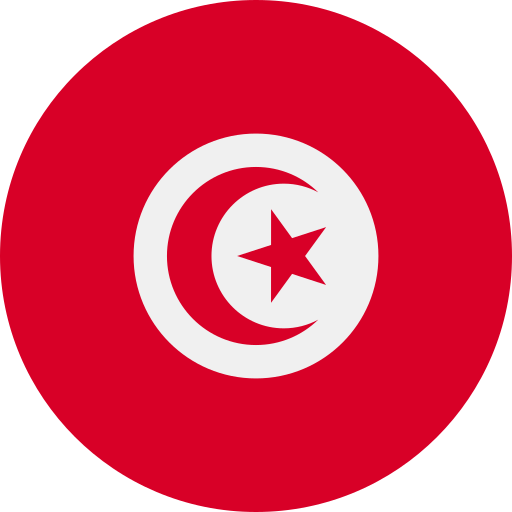 TUNISIA
Make a difference by teaching English in Tunisia, a country known for its Mediterranean charm, ancient ruins, and the warm-heartedness of its people.

KENYA
Teach English in Kenya and experience its rich culture, diverse wildlife, and stunning landscapes. Enjoy its vibrant cities, national parks, and the warm hospitality of its people.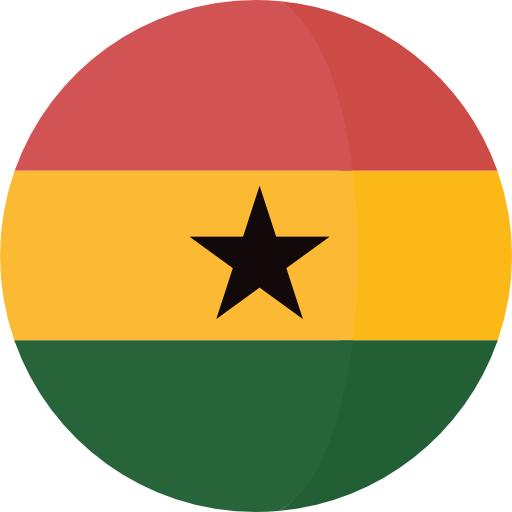 GHANA
Immerse yourself in the vibrant culture of Ghana by teaching English. Experience its bustling markets, historic forts, and the friendliness of its people.
Throughout the year we have several course start dates for the face-to-face courses as they follow a set schedule.
If you opt for the online option, you can start anytime.
| Mon | Tue | Wed | Thu | Fri | Sat | Sun |
| --- | --- | --- | --- | --- | --- | --- |
| 4 | 5 | 6 | 7 | 8 | 9 | 10 |
| 11 | 12 | 13 | 14 | 15 | 16 | 17 |
| 18 | 19 | 20 | 21 | 22 | 23 | 24 |
| 25 | 26 | 27 | 28 | 29 | 30 | |
September 4th 2023 - September 29th 2023
| Mon | Tue | Wed | Thu | Fri | Sat | Sun |
| --- | --- | --- | --- | --- | --- | --- |
| 2 | 3 | 4 | 5 | 6 | 7 | 8 |
| 9 | 10 | 11 | 12 | 13 | 14 | 15 |
| 16 | 17 | 18 | 19 | 20 | 21 | 22 |
| 23 | 24 | 25 | 26 | 27 | 28 | 29 |
| 30 | 31 | | | | | |
October 2nd 2023 - October 27th 2023

| Mon | Tue | Wed | Thu | Fri | Sat | Sun |
| --- | --- | --- | --- | --- | --- | --- |
| 30 | 31 | 1 | 2 | 3 | 4 | 5 |
| 6 | 7 | 8 | 9 | 10 | 11 | 12 |
| 13 | 14 | 15 | 16 | 17 | 18 | 19 |
| 20 | 21 | 22 | 23 | 24 | 25 | 26 |
| 27 | 28 | 29 | 30 | | | |
October 30th 2023 - November 24th 2023
November 27th 2023 - December 22nd 2023
January 8th 2024 - February 2nd 2024
February 5th 2024 - March 1st 2024
March 4th 2024 - March 22nd 2024 (SEMANA SANTA) April 1st 2024 - April 5th 2024 *School is closed for one week during Semana Santa.
April 8th 2024 - May 3rd 2024

May 6th 2024 - 31st May 2024
June 3rd 2024 - June 28th 2024
July 1st 2024 - July 26th 2024
July 29th 2024 - August 23rd 2024

August 26th 2024 - September 20th 2024
September 23rd 2024 - October 18th 2024
October 21st 2024 - November 15th 2024
November 18th 2024 - December 13th 2024
FACE-TO-FACE
$
1,400
.00
/ course
*price in US dollars
145 Hour TEFL course
145 Hour Certificate from Axon Nova Institute
120 Hour certificate from Everbody Loves Languages
Support Material
Job Placement Support
Practice with Real Life Students in Puerto Vallarta, Jalisco
ONLINE
$
800
.00
/ course
*price in US dollars
145 Hour TEFL course

145 Hour Certificate from Axon Nova Institute

120 Hour certificate from Everbody Loves Languages

Support Material
Job Placement Support